As you're reading this I'm on a 15+ hour drive from the UK to Italy where I'll spend the next 3 weeks. Wish me luck. Summer is a time for exploration, so let's dig in.
As I'm working on a long-form sales page project, I stopped and reflected on what makes a great testimonial.
Most business owners get this wrong.
And their social proof ends up merely working as an ego boost. But does it help convert people into buyers?
Understanding what makes a useful (not just good) review or testimonial or case study – can help you understand how people think.
See, there's a big difference between this testimonial:
"Service was great and I've gotten what I wanted, when I wanted it"
and this one:
"Before buying I was not sure whether it would work for me or not. And I tried a lot of other cheaper solutions before… But I took the plunge and can say it was worth 10x the money".
What's the difference?
The best and most useful testimonials, those who do the selling for you, help people trust themselves, not you.
And this is the fundamental mistake from what I see a lot of businesses do with their social proof. They forget that we, as humans, are second guessing not only others, but first and foremost ourselves.
When you start seeing your audience from this lens, you automatically put a lot more effort in making sure they are empowered with the right beliefs at the right time, as they read your copy.
Don't settle for another weak review.
Dig out the gold.
P.S. If you want to dig deeper without spending a month learning how to get better testimonials, I recommend reading "The brain audit" by Sean D'Souza. It installed this mindset in me back when I read it in 2015 or so.
---
✅ In case you missed it
A new episode of the bi-weekly live mastermind call that I do with my friend Josh, is out. We dive into:
email list cadences
Youtube and podcast content strategies
Growing pains in sales
Fundraising for tech companies
Books and tools of the week
And more…
🎁 SURPRISE ANNOUNCEMENT (and selfish accountability tactic😜): You might know that I started taking Youtube a bit more seriously in the past month… well, as part of that project I've also been working on a new thing. I call it "Writers Of Influence":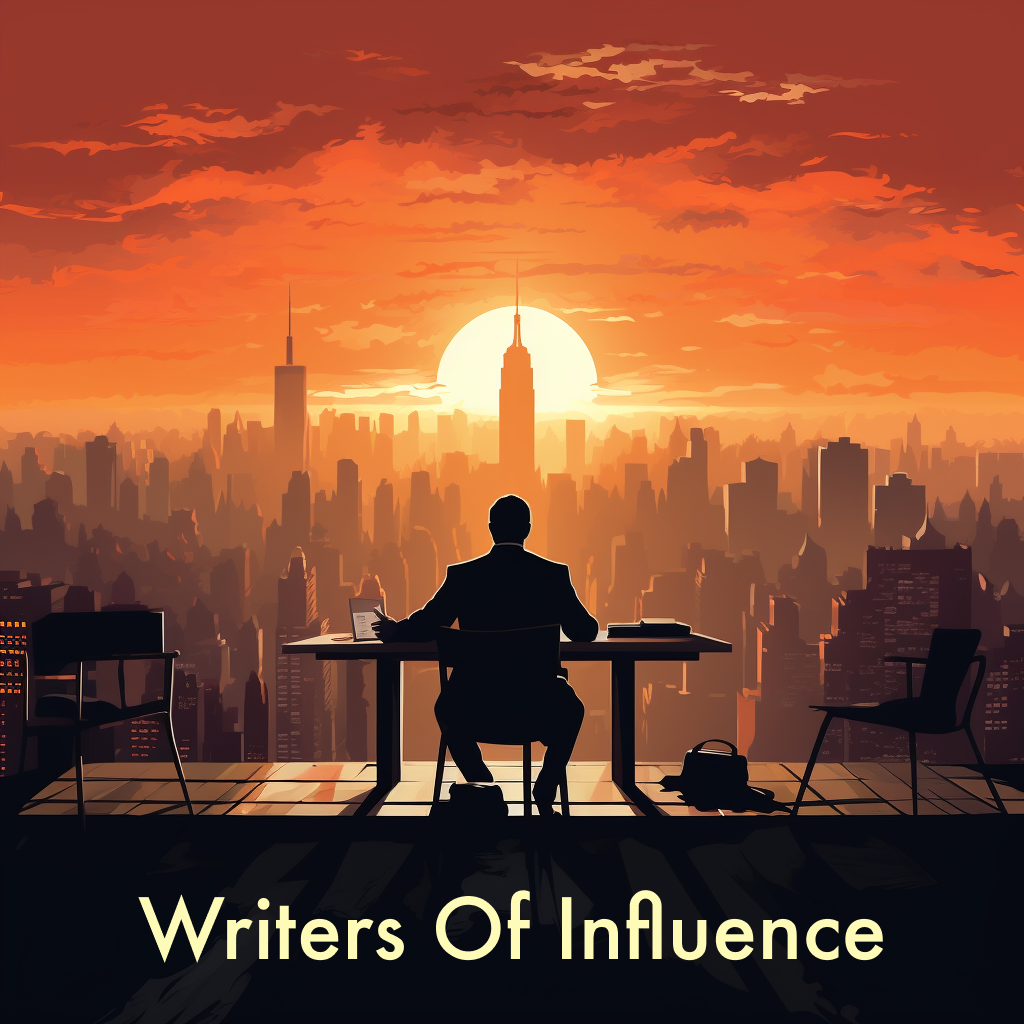 What is it?
It's going to be an audio only podcast (that I will also post on Youtube), coming out once a month. I'm reading a book a week, so I thought, why not share the lessons publicly? Especially when it comes to the books on advertising and copywriting (but not limited to those). I'll be leaning on these more in the next month as my setup in Italy for video will be quite crap.
Why?
We all want to write our own story. To lead and not to follow. To be in control. The more persuasive and influential we are, the better we can lead both others and ourselves. Writers of influence is about the alchemists of the written word, the advertising legends, their stories and the lessons they teach us. It's about the great storytellers and leaders, not only in advertising, but in business, art, science, music and more.
Stay tuned! 😊 (and if you have any request or something you want to learn, just let me know)
---
📚 3 things to be better at copywriting
I recently started getting a couple of "big" follows on Twitter and Linkedin. People I've been looking up to for years. How? A couple of steps I've seen working very well to get good connections (and in general become more selfless):
Show up on their radar on multiple touch points, don't limit to one platform
Always give value first with no attachment
Sparsely show some credibility for your brand/business/persona
Don't be scammy
Don't be obnoxious
If you get the chance, try to meet them in person too
Turn your opportunities (guest posts, podcasts, conferences etc) into a way they can benefit from too. Link to them, quote them, share their insights without stealing from them etc.
2. A quote from advertising legend Bill Bernbach made me reflect on the ethics of what we do:
"All of us who professionally use the mass media are the shapers of society. We can vulgarize that society. We can brutalize it. Or we can help lift it onto a higher level."
– Bill Bernbach
3. Great thread about how getting rich feels like and the journey through the ups and downs. Anything that can give me insight into someone else's mind is always a must read:
---
🤔 Thought of the week
"Those challenges are your tests. Only the way in which you deal with them will show you and others where you are at as far as your state of consciousness is concerned, not how long you can sit with your eyes closed or what visions you see."
Eckhart Tolle, The Power of Now
Focus on commitment to the practice and on the implementation of the lessons, not on progress.