Yesterday I had a blast at Fix Fest in London. Hung out with lots of copywriters, some new, some at the legend status… While we agreed on a lot of ideas, there was one subject for debate: does creativity sell?
My answer? Yes.
But let me explain…
Or better, let a copywriting legend explain.
Enter Bill Bernbach.
For a new episode of the podcast (you can listen to ep 1 and 2 to learn more about him), I recently dove into his 1980 speech for the American Association of Advertising Agencies titled "Facts are not enough".
Here are 5 lessons I've learned that changed my mind about creativity in copywriting.
1. "Even science, perhaps especially science, becomes an art at the very top"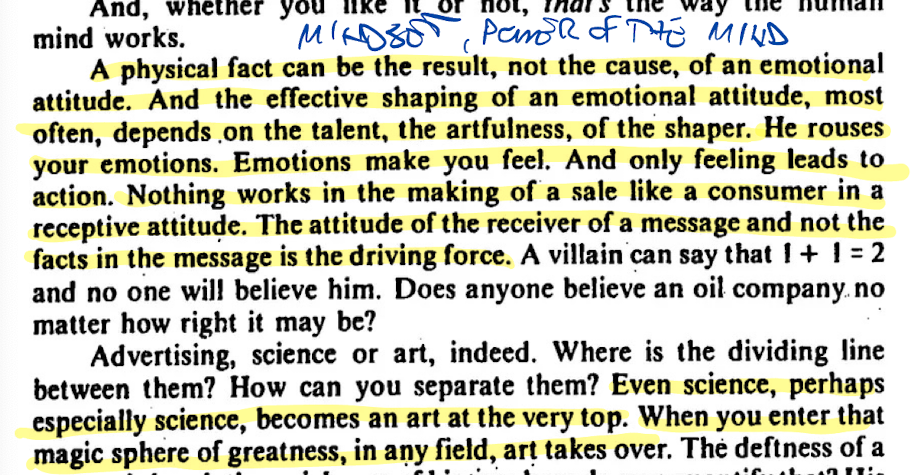 Bernbach starts out talking about the placebo effect and how the mind has an incredible power to influence our emotions and even our bodies.
That's the deepest level of influence we want to get to. When we are able to get inside the minds of our readers, and inject an idea, so powerful that we can change their states.
How? It's not a science. It can't be. And every pro knows it.

Scientists are poets. They have "insight into what must be and the imagination to reach that new frontier with a theory, an idea".
Developing good taste is essential for creativity. Taste is how you discover that novel idea.
Through your experience plus your intuition.
2. "Nothing works like a romantic cloak on a selfish motive"

Facts are not enough. We are moved by our instincts, not by our brains.
So the problem is how do we motivate people when they have so many different instincts and desires? Bernbach is clear on this, he says that in order to satisfy every single human being logically, you'd have to know everything. No one knows it all.

The only way for us to bypass the logical layer of the brain and get into the depths of human experience is through "artistry which makes people feel" as he calls it. We have to put a cloak on our linear arguments. A cloak of creativity.

And what is creativity?
3. "Intuition resting on experience"

In other words you still have to know your stuff. You still have to do your research.
But what will set your copy apart, will mostly be your intuition and creativity.
Your "ungraspable talent".

4. "Great execution becomes content"

When I work on any copywriting project I always make this important distinction: first we should understand "what to say", then – and only then – figure out "how" to say it.
But skip any of the two and you won't get very far.
In the end you need both, the content and the execution. And what you're left with is copy that converts because you said the right things in the right way. A way that hits readers deep.
So how do you get to that "great execution"?
Make it fresh.

"Familiarity breeds apathy".
The world is constantly changing and unless you've been living in a cave, you know how fast.
Keep saying the same things the same way, and you'll be overlooked.
Exercise your idea muscle, reach deep and find that fresh perspective that only you can provide.
5. We are the "shapers of society"

If you think being a copywriter or marketer is not a big deal, think again.
We are creators and shapers of society as Bernbach says. And it's up to us to make it a good one. Always remember that your creativity is tied to a huge responsibility. Take it fully, take chances, push yourself.
Know that you never know enough, but also that deep down inside you there's a spark of creativity that can make the difference.

---
✅ In case you missed it
I recently brought an old project back to life. It's my personal newsletter "Negative Capability". I stopped writing it back in 2020 because of well, lots of things happening, like a global pandemic and launching my business. But I want to pick it back up because now I feel I have: 1) more to say and 2) a better approach to it. If you're curious about more esoteric and philosophical concepts around creativity, process, mastery, flow and more, check it out.
---
📚 3 things to get better at copywriting
1. Want to be better at copy? Get your thoughts out there.
I'm big on learning and lately invested in two big projects to get better at what I do.
One has been joining my local Toastmasters club. I think public speaking skills are a must in every copywriter's talent stack. The more I do it, the more I realize how speaking in front of an audience is like working out. It hurts and that's why you should do it. When you can start to associate the pain and discomfort with progress, you win.
The second one has been to join Write of passage. It's a writing cohort course led by David Perell which I've been aiming at for years. Now's the time to dive even deeper into my writing and storytelling skills. Be ready to see more of my writing out there (whether you want it or not 🤣).
2. Read Howard Gossage
Speaking of creativity, yesterday at Fix Fest I discovered Howard Gossage. A 1950s/60s direct response copywriter, he used entertainment and fun, witty copy to sell millions of dollars of products. I plan on reading everything I find on him. You should too.
Entertain people, they will like you they will buy your shit. People read what interests them. And sometimes it's an ad.
– Howard Gossage
3. A newsletter I love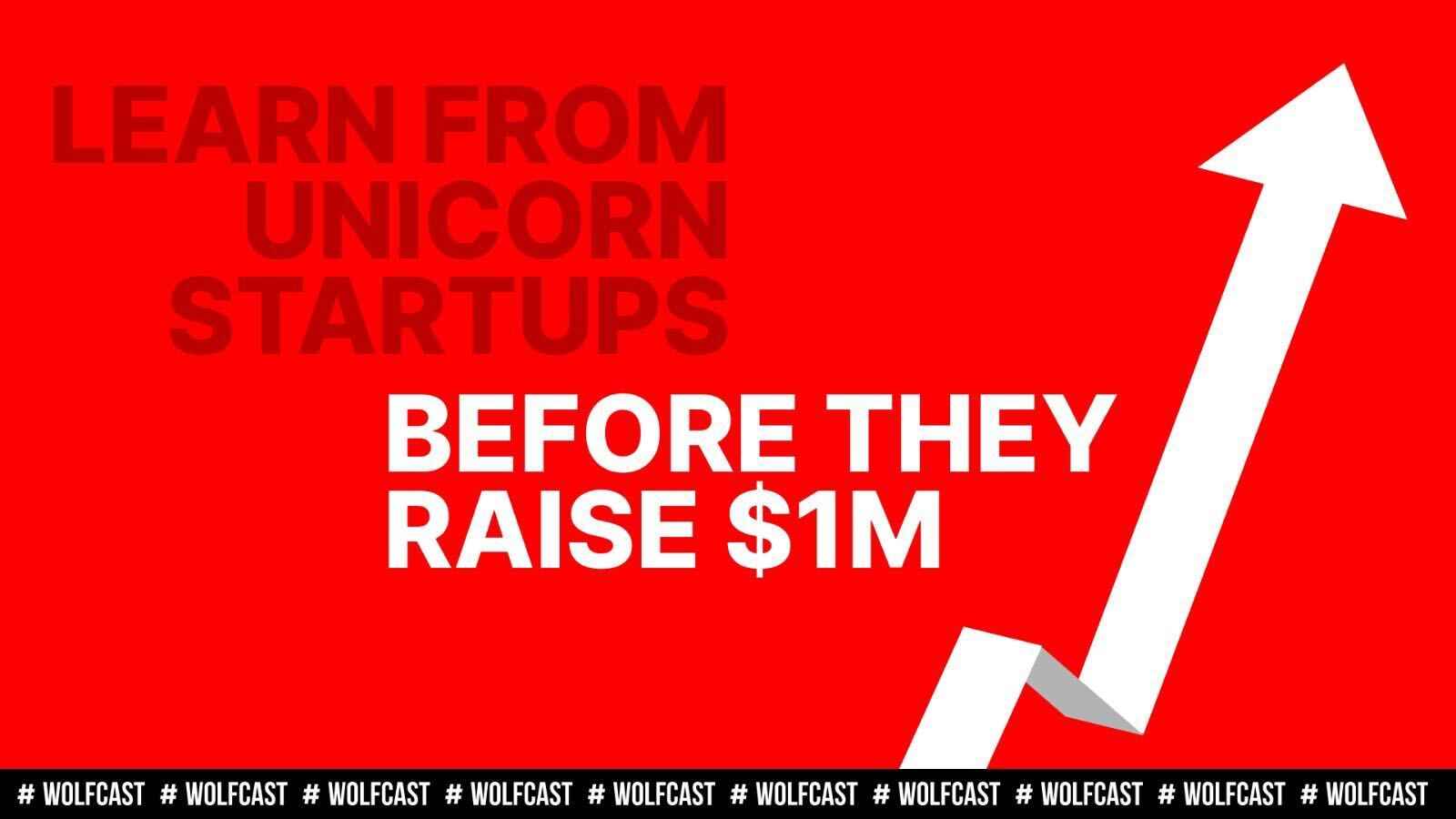 I love studying how people think.
And there's nothing better than learning from those who made it. The processes and steps they took.
Check out The Founders Pack Wolfcast and learn the tools, strategies, and stories of the world's best founders. Every week they bring you profiles of Y Combinator's top startups. Get inside their success secrets, explore major pitch deck teardowns, and boost your startup know-how. Join 3000+ founders, investors, and startup enthusiasts for free!
---
🤔 Thought of the week
"The obligation of a champion is to act like a champion . . . while working as hard as somebody with something to prove."
Ryan Holiday, Discipline Is Destiny
Act like the person you want to become, work like someone who looks up to him.