If you're posting any video content on your site, or social media, including your explainer videos or ads, this is for you.
Most people mindlessly doomscroll through unlimited feeds or flashy content.
How can you stand out?
It's about them learning something from it.
Which means they should learn about your brand, about your product or service, and about how it all fits in with their life and current situation.
And in order for them to learn, they need to absorb and consume as much of your content as humanly possible.
There's a concept in psychology called the "testing-effect", that can help us here.
You're probably familiar with it because you've been forced to adopt it throughout your school years.
Basically, answering questions about what you just learned, increases memory retention. Much more than studying the material for longer.
Duh…
But what if you tried answering those questions before consuming the material?
This is called "prequestioning".
By trying to answer questions related to information you still have to learn from, your brain starts orienting itself and looking for specific intel. It's often also a great reminder of how little you might know before learning anything. It crushes your overconfidence and complacency.
It keeps you on your toes when you'll be learning later on.
It's the reason why a lot of the speed reading gurus recommend looking at the table of contents and reading the first paragraph of every chapter in a book, or even the index – before doing the actual reading.
Because doing so, encourages you to ask questions that you'll try to answer while reading.
So what does this have to do with videos?
Start your videos with a prequestion.
This is why a ton of TikTok videos start with a question (a "top X" list works too with the same effect).
VSLs (video sales letters) for scammy info products do it too.
But you don't have to be scammy.
Just genuinely and subtly point your audience to the core of your content, before they get to it.
With a question.
Their minds will be more focused and attentive.
P.S. If you want to get into copywriting and are curious, our Ask Me Anything on Reddit got wild a couple of days ago. Here are a couple of responses: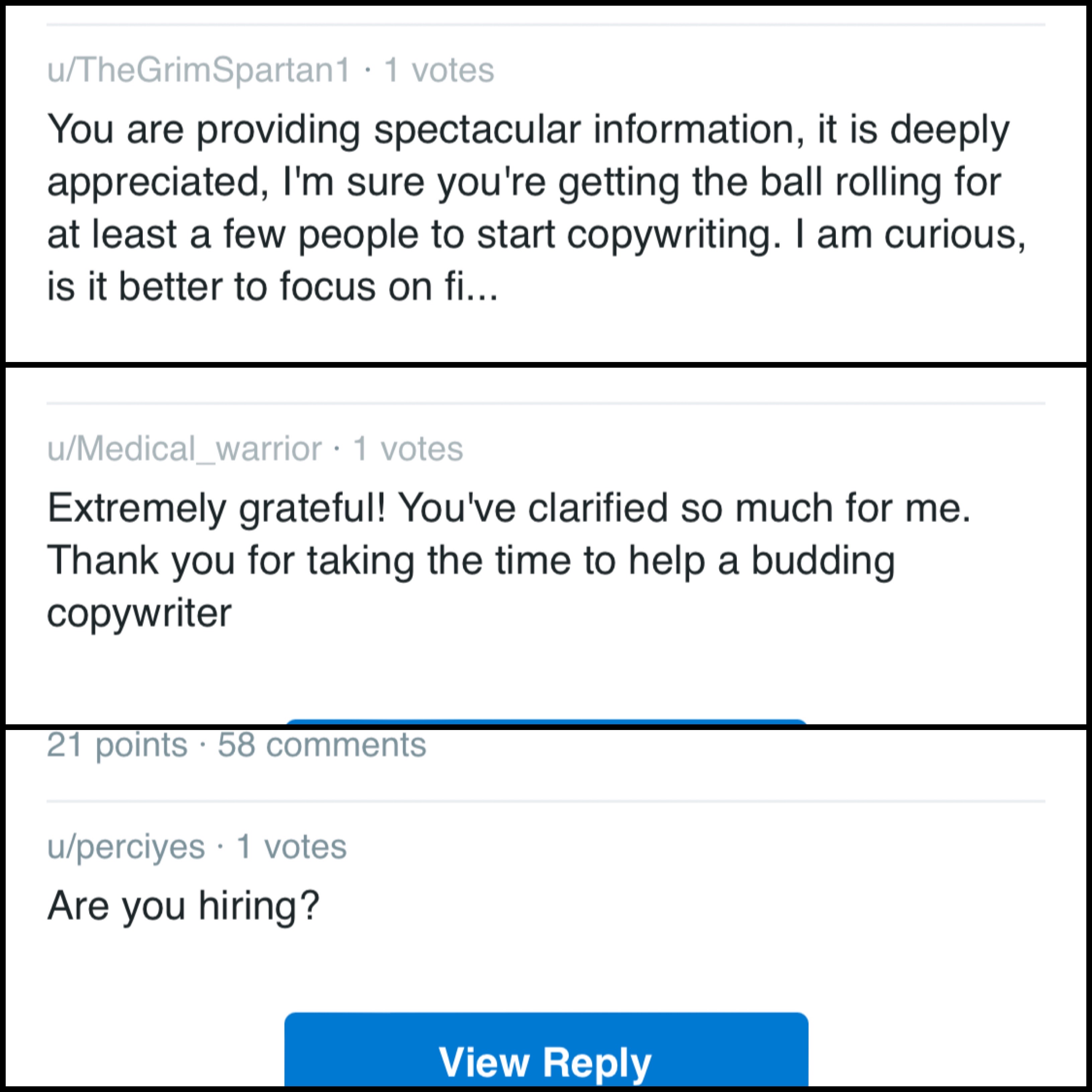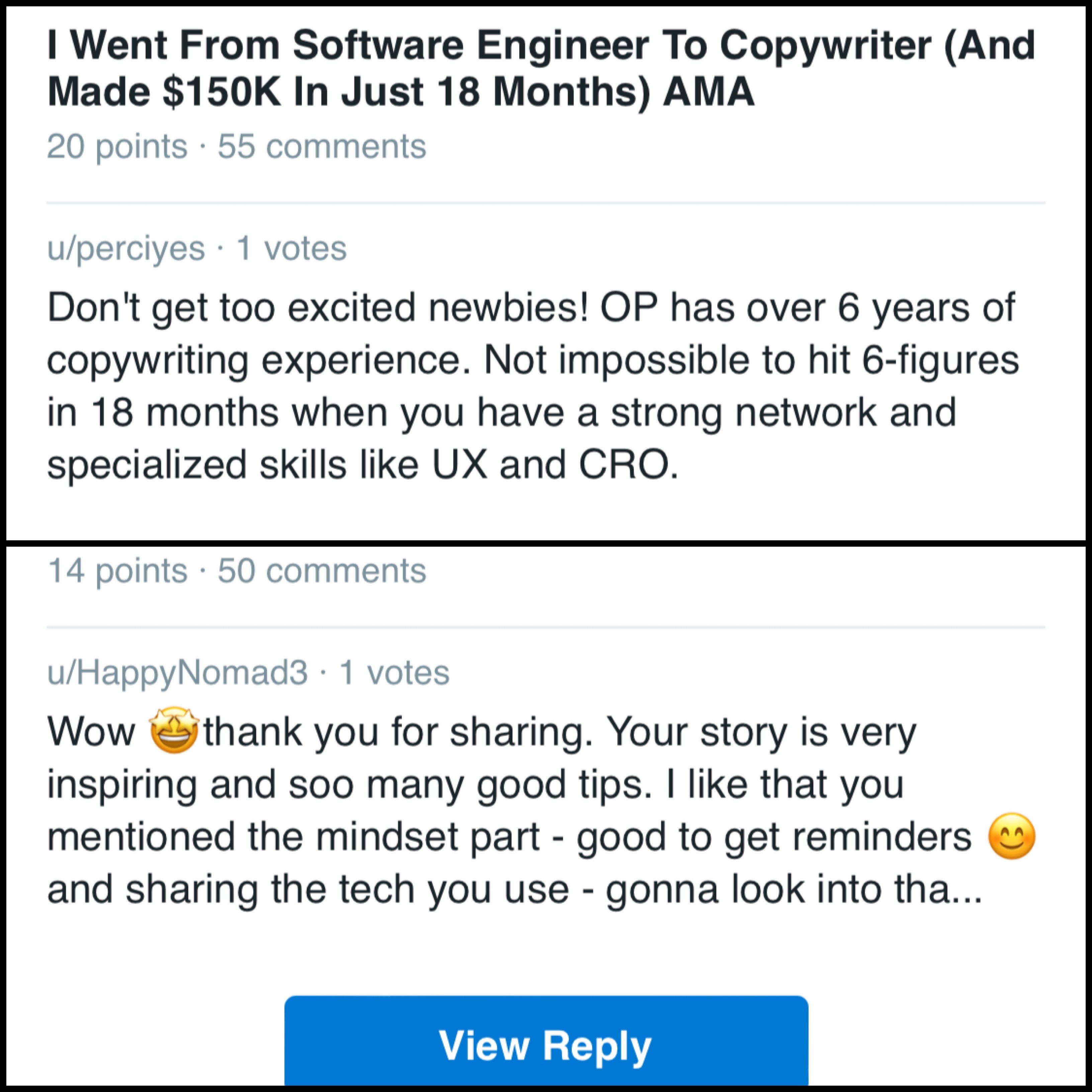 Quote and reflection of the day:
"At that precise moment I conjured a credo that would guide me for the rest of my life: I will pursue something that I love—and hopefully become good at it, instead of pursuing something that I'm good at—but don't love."
– Bryan Cranston, A life in parts
Life's too short to spend it on something other than what you're fully dedicated to master. Fulfillment and meaning can be found in learning. Passion is often dressed up as obsession.